Overview
Cheyava Falls, as seen below on the cover of a March 1995 Arizona Highways magazine, makes for an adventurous backpacking journey deep into the Grand Canyon. It nicely mixes remote, wild hiking with classic trails and populated campgrounds. Cheyava Falls itself is an intermittent waterfall that only flows when snow is melting off the North Rim or there's been a lot of rain, especially during the monsoons. However it is the tallest waterfall in the Grand Canyon at over 800 feet high.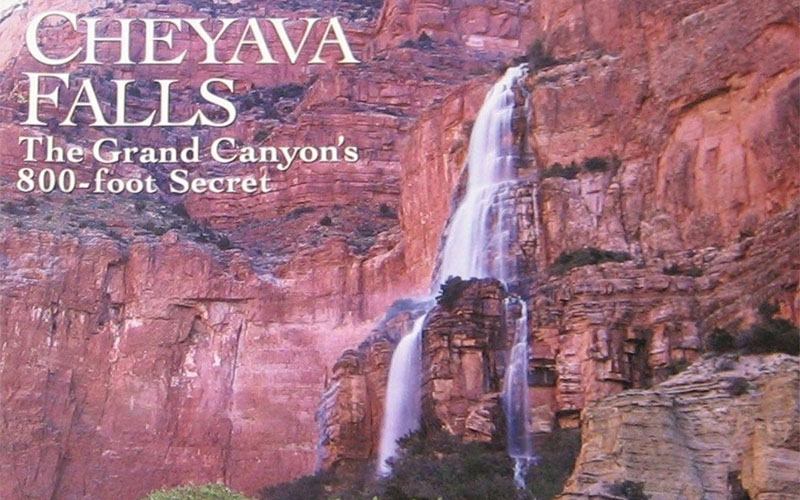 Getting There
Cheyava Falls requires backpacking. To get there, you first need to obtain a backcountry camping permit from Grand Canyon National Park, which you can read more about on the NPS website. It's recommended that you apply for the following itinerary:
Clear Creek Dispersed Camping
Clear Creek Dispersed Camping
Clear Creek Dispersed Camping
Bright Angel Campground
The general itinerary to reach Cheyava Falls is:
Day 1: Hike down the South Kaibab Trail to Bright Angel Campground, then continue up the North Kaibab Trail for 1/3 mile. Take the Clear Creek Trail east to the top of the Tonto Platform (minimum 2 miles from Clear Creek Trail junction), and camp for the night. Total of 9 miles.
Day 2: Continue on the Clear Creek Trail to Clear Creek. 6 miles.
Day 3: Leave your camp set up in Clear Creek and hike up Clear Creek to Cheyava Falls. 10 miles roundtrip.
Day 4: Hike from Clear Creek to Bright Angel Campground on the Clear Creek Trail. 8 miles.
Day 5: Hike the South Kaibab Trail from Bright Angel Campground back to the South Rim. 7 miles.
Guided Trip Options
Although there aren't any guide companies who offer it as a standard trip, you can check with The Wildland Trekking Company about a custom trip to Cheyava Falls.
More Information
Check out these pages for info on more waterfalls: