Overview
Elves Chasm is a stunning waterfall and grotto along the strenuous and stunning Royal Arch Loop in Grand Canyon National Park. This is a remote, scarcely traveled section of the Grand Canyon and should not be undertaken without considerable preparation and research. If you do have the experience and equipment to pull off this trip you'll likely be forever grateful that you went for it. If you don't have the experience and/or equipment to pull it off, you'll likely be forever regretful that you tried it.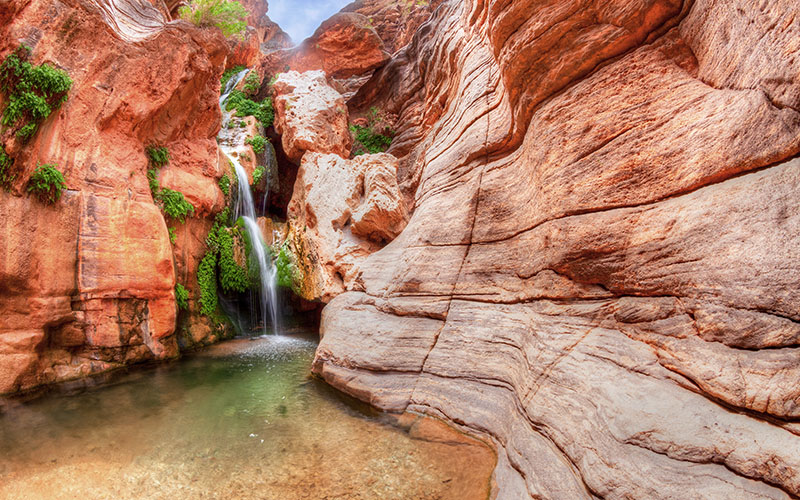 Getting There
Accessing Elves Chasm requires backpacking the Royal Arch Loop, which is a very difficult and remote route in the Grand Canyon. To get there, you first need to obtain a backcountry camping permit from Grand Canyon National Park, which you can read more about on the NPS website.
This trip is very serious and should only be undertaken by experienced backpackers. Please reference the NPS route description for specific information about this trip.
Guided Trip Options
Although there aren't any guide companies who offer it as a standard trip, you can check with The Wildland Trekking Company about a custom trip to Elves Chasm.
More Information
Check out these pages for info on more waterfalls: